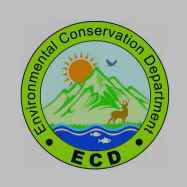 Green City Services Consultant
Green City Services Consultant
The Consultant will provide technical support to the Environmental Conservation Department and Global Green Growth Institute in the implementation of the GCF funded Green Cities Readiness Project. The objectives of the project are to develop Green Cities investment project pipelines and nominate a GCF National Access Entity.
Under the overall guidance of Country Representative and close supervision of the Project Lead, the Consultant will develop analytical inputs that build a rationale for new planning  tools, physical infrastructure or services in four secondary cities in Myanmar. These measures will be focused on climate change mitigation and/or resilience to climate change, following the Green Climate Fund's  eight principle impact areas. The consultant's analysis will guide Green Climate Fund concept note development for each city. We are looking for a person that understands city services and infrastructure challenges in cities in Myanmar; someone who is able to analyze data provided  by cities, businesses and communities.
This consultancy is for a fixed duration of 12 months and will involve supporting a diverse range of activities and outputs that are required as part of the GCF Green Cities Readiness project.
.