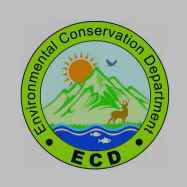 Green City Governance Consultant
Green City Governance Consultant
Consultant will provide technical support to the Environmental Conservation Department and Global Green Growth Institute in the implementation of the GCF funded Green Cities Readiness Project. The objectives of the project are to develop Green Cities investment project pipelines and nominate a GCF National Access Entity.
Under the overall guidance of Country Representative and close supervision of the Project Lead, the Consultant will develop analytical inputs concerning urban enabling environments as well as urban governance contributing to the development of Green Cities Investment Plans and GCF concept notes in four cities in    Myanmar. This analysis will look at national, regional, and city level government mechanisms as well as governance in order  to understand: (i) where opportunities and threats lie (ii) how existing frameworks The support new infrastructure    development and (iii) how governance mechanisms can   or will support the development of new climate sensitive infrastructure, strategy or policy.
This consultancy is for a fixed duration of 12 months and will involve supporting a diverse range of activities and outputs that are required as part of the GCF Green Cities Readiness project.